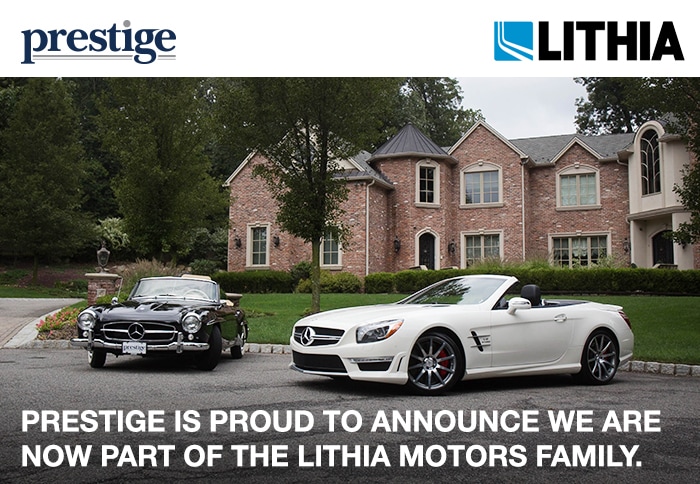 Prestige Family of Fine Cars to Merge with Lithia Motors
We're excited to announce that many of the Prestige Family of Fine Cars dealerships have joined the Lithia Motors family. These dealerships include Prestige Lexus of Ramsey, Lexus of Orange County, Prestige Toyota of Ramsey, Mercedes Benz of Paramus, BMW of Ramsey, MINI of Ramsey and the Prestige Collision Center. Lithia Motors, Inc. is one of the largest automotive retailers in the United States and is among the fastest growing companies in the Fortune 500 with 170+ stores nationwide.
Lithia is focused on providing customers with an honest and simpler buying and service experience. With a core value of earning customers for life, both Prestige and Lithia share an underlying gratitude and respect for our customers. Lithia appreciates that we have a strong history of serving our communities and intend on continuing with the spirit of making all of our customers - customers for life. 
Thank you for your support and years of commitment to the Prestige Family. We are confident that Lithia will continue the level of care and service our customers have come to expect.